2019 Holiday Gift Guide For The Active Bold Babe
What's better than giving the perfect fit-gift to your fav BoldBabe? Nothing. Except maybe buying two so you can join in on the fun. 
With the holidays coming up (where did 2019 go?) it's time to start thinking about what you'll be wrapping up and sliding under your best friend's tree. We've got you covered with the best fit gifts of the year at every budget for the active BoldBabe in your life. Let's get shopping!
Pure + Clean H20: LARQ Bottle 
Staying hydrated is a must for any BoldBabe, but no one likes a stinky, dirty water bottle. This high-tech, self-cleaning and self-purifying bottle is not only gorgeous, it saves time and money on cleaning and disposable bottles. So you can save the Earth, save some time, and stay hydrated all at once. #Winning
Purchase yours here
Cost: $95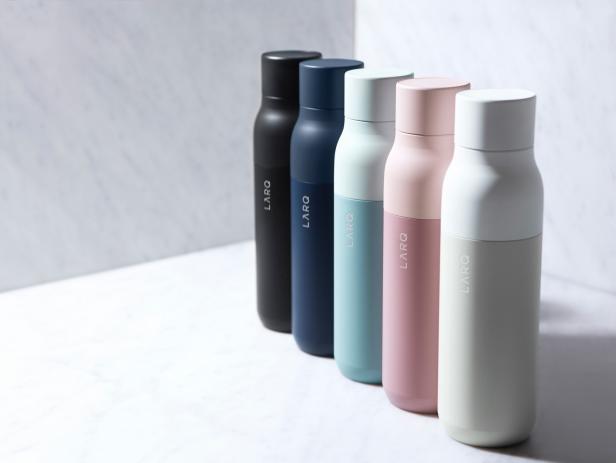 Elevated Coffee + Tea: Four Sigmatic 
If there's a caffeinated queen in your life, upgrade her mug with these mushroom-infused drinks that not only taste amazing, they're loaded with health benefits like increased energy, decreased stress, and full-on focus. And no, they don't taste like shrooms.
Purchase yours here
Cost: Varies (around ~$20 for coffee pictured)
Care + Recovery: Theragun 
After a hard-hitting gym session or 45 minutes sweating it out on a bike, your sore muscles will be begging for some much needed care and recovery. Give em' what they want with this percussive therapy device that's both powerful and fully customizable for the ultimate at-home deep muscle treatment.
Purchase yours here
Cost: Starts at $249
Style + Functionality: TrailHeads Headband & Hats 
Nothing's worse than flyaways flopping in your face when you're trying to put some miles on the pavement. If there's a trail-running bold babe in your life, do her a favor and snag her one of these ponytail compatible headbands to keep her mane in check while she's focused on setting PRs. 
Purchase yours here
Cost: Starts at $20
Elevated Mind + Body + Soul: Dao Drops 
Health should be holistic and natural, right? What's more natural than blends of herbs specially formulated to meet your fitness and beauty needs? Nothing. Dao Drops make elevating your daily routine simple and delicious. Simply drop, stir, and sip. 
Purchase yours here
Cost: Best sellers start at $40 (frequent deals on multiple)
Flow + Flexy: Sugarmat Travel Mat
Sometimes you just want to flow on the go, we get it. After a long day of traveling and sitting still, tight muscles melt away on these gorgeous travel mats that seamlessly fit in your bag to go where you go. Namaste, babe.
Purchase yours here
Cost: $69
Post-Gym Soak + Recharge: Naturopathica Bath Flakes
Is there a busy babe in your life who really needs to relax and unwind? Pamper her with this soak that turns any tub into a full-on spa day. Sore, tired muscles will come alive so she can get back to conquering the world—right after a few sips of something bubbly and a chick flick or two.
Purchase yours here
Cost: $38
Clean + Refreshed: Busy Beauty Wipes
We all have that friend who does it all and never stops. Odds are she barely has time to brush her hair much less take a nice hot shower. Do her a favor and give her the ultimate gift: her time back. These hydrating and cleaning wet wipes are like a shower on the go, keeping skin clean and refreshed, even if your hair is on day 33 of dry shampoo.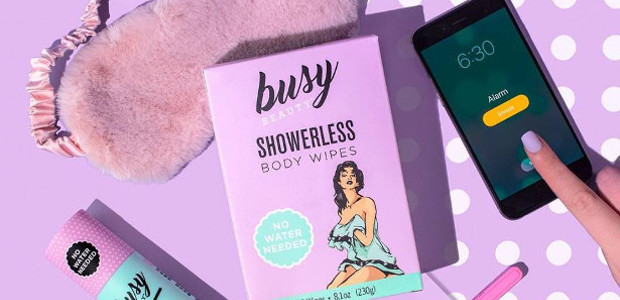 Purchase yours here
Cost: Body wipes start at $26.99
          Face wipes start at $18.95
Move + Sweat: ClassPass Gift Card
Give the gift that keeps on giving with a gift card for ClassPass. Your favorite Bold Babe can hit all the best classes in the city without emptying her wallet on memberships. She can shake it out to hip hop, cycle to her heart's content, and get flexy—all in the same week. Perfect for the curious adventurer in your life who wants to try it all.
Purchase yours here
Cost: Varies
Confidence + Color: BoldBody Apparel 
Nothing says "I love you + you rock" like a bold, bright workout set or fun, spicy swimsuit. Inspire confidence and spread joy by stocking your besties closet with the latest BoldBody apparel (and snag some for yourself while you're at it). Whether she's a wild child or a bit more tame, we've got a print that speaks her truth.  
Purchase yours here
Cost: Varies based on product 
No matter your budget, you can give a gift that supports your besties' active lifestyle and inspires her to be bold, confident, and full of joy. Now that's something worth celebrating.
Leave a comment